Clients area
Best Bookmakers
| | |
| --- | --- |
| - Odds : 10/10 | - Live Betting : 8/10 |
| - Customer Serv: 9/10 | - Stakes :8/10 |
| - Bonuses : 9/10 | - Reliability : 9/10 |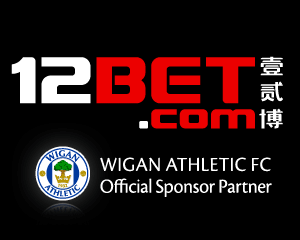 | | |
| --- | --- |
| - Odds : 9/10 | - Stakes :10/10 |
| - Live Betting : 10/10 | - Customer Serv: 9/10 |
| - Bonuses : 6/10 | - Reliability : 9/10 |
| | |
| --- | --- |
| - Odds : 9/10 | - Live Betting : 9/10 |
| - Customer Serv: 7/10 | - Stakes :10/10 |
| - Bonuses : 6/10 | - Reliability : 9/10 |
We support:
You can buy picks by using Paypal or Skrill payments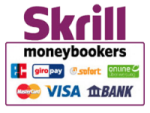 Useful tips that can help you improve your soccer predictions.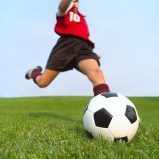 Many punters nowadays follow an unconscious patter when trying to predict the results of soccer games. It is very similar to a habit that you have, when most people don't realize they have the habit in the first place. There is apparently nothing wrong with that, however that might mean that you might not win as much. Remember, the bookie always wins and only when you stand out in the crowd, you stand a chance of winning. Fortunately, we've got a few tips for you on just how to achieve that in the sports gambling industry.
1. Choose which games to bet on
Gamblers often get drawn into trying to figure out what to bet on a certain game. You find this game that you like and you want to bet on it, however you do not know what kind of bet you're looking for, nor the stake you'd like to wager. This happens surprisingly often to people who bet and when they are going to watch that game. In fact, choosing which games to bet on is the key to success according to most punters. Try to mostly bet on matches where you actually have an idea of how they're going to turn out.
2. Take a look at the odds
You might not even understand how much the odds of a game are and how they can affect your bet. If the odds for a certain game are 1.4, you can get a huge confidence boost for one side, however if they are the opposite, people can feel that this is a game that hasn't got a clear winner.
3. Remember, there aren't any "perfect" teams.
In betting this is called, going with the favorites. You can always bet on good teams and many pro gamblers actually bet against those, mainly because bookies usually don't offer valuable odds on a true favorite. You need to go and research about the game and then decide which team to bet on, not just trusting the names of the favorite teams.
4. Compare the motivation of the two sides.
Performances of teams are usually strongly linked to motivation and morale. Imagine how the different levels of motivation can be a factor between those that finish mid-table no matter what today's result might be, compared to a team who needs a win in order to avoid relegation. Another case would be when a team has a new manager and players want to play well and win in order to impress him and grab a regular starter status. And another team, that hasn't been paid in the last 2 months. Finding information like this can be key to betting on the right team.
5. Consider both team's fitness level
You might see a team play two games in just a few days in a completely different way. That can be a big factor in most sports. The team that is better rested should have a better performance and have more chances to score. This happens when a team is playing in two different leagues and has matches from one and then from the other in a few days, making them play both and have to perform a lot more than other teams that only have one match.
Read all soccer predictions and strategies