Clients area
Best Bookmakers
| | |
| --- | --- |
| - Odds : 10/10 | - Live Betting : 8/10 |
| - Customer Serv: 9/10 | - Stakes :8/10 |
| - Bonuses : 9/10 | - Reliability : 9/10 |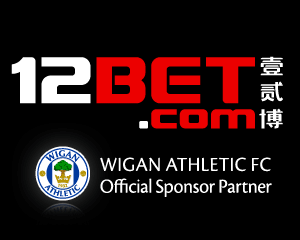 | | |
| --- | --- |
| - Odds : 9/10 | - Stakes :10/10 |
| - Live Betting : 10/10 | - Customer Serv: 9/10 |
| - Bonuses : 6/10 | - Reliability : 9/10 |
| | |
| --- | --- |
| - Odds : 9/10 | - Live Betting : 9/10 |
| - Customer Serv: 7/10 | - Stakes :10/10 |
| - Bonuses : 6/10 | - Reliability : 9/10 |
We support:
You can buy picks by using Paypal or Skrill payments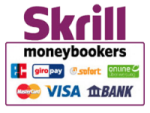 Terms of use
By accessing this website onlinesocceradvisor.com, you agree to the terms below.
onlinesocceradvisor.com may make improvement and/or changes in the products and services provided without prior notice.
All material on the web site including, without limitation, any text, graphics, logos, photographs belongs to onlinesocceradvisor.com .
You are not allowed to copy or use any material from the site for any commercial purpose.
onlinesocceradvisor.com may at any time revise these terms by updating this posting.
Disclaimer
We do not offer bookmaking or any services related to bookmaking. It is a sports tipping and consulting site, while tips/predictions are part of that consulting.
Neither onlinesocceradvisor.com nor anyone associated with onlinesocceradvisor.com accepts any responsibility whatsoever for any loss that may be sustained as a result of the use (or misuse) of the onlinesocceradvisor.com tips or advertisement placed at the onlinesocceradvisor.com , irrespective of how that loss might be sustained.
onlinesocceradvisor.com does not guarantee winnings and cannot be held liable for losses resulting from the use of information obtained from here. onlinesocceradvisor.com cannot be held responsible for any erroneous or incomplete on-line results. In order to get the bookmakers' current odds it is necessary to visit the web site of the bookmaker.
onlinesocceradvisor.com does not accept any responsibility for any erroneous information presented here.
Posted betting predictions are informative and we are not responsible for their use. The fee is charged for using our website.
Payment refund policy
Our services are available only online. We don`t need your shipping address.
onlinesocceradvisor.com will return (refund) payment of customers in following cases:
not authorized payment (without knowledge of account holder)
not verified account
account with invalid debit/credit card